[entry-title permalink="0"]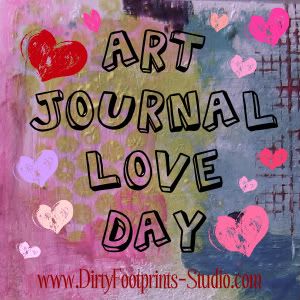 Connie Hozvicka over at Dirty Footprints Studio is declaring February 14th, is Art Journal Love Day! And even though I am a little late, I just had to get in on the fun and create my own love page with my own love message for my Self and for art journaling.
Love is always here…
You just have to open your heart long enough to receive it and give it.